Country House
A villa furnished in an elegant and suggestive way
Beautiful independent country house with private pool located in Nepi. Just 40 km from Rome. Elegant and surrounded by nature, you can breathe a feeling of deep peace in every corner. Guests can enjoy a large outdoor area equipped with a wood oven and barbecue, as well as a swimming pool and a regular five-a-side football field. The exterior is designed for outdoor dining and enjoying the surrounding landscape. Ideal place for a holiday in complete relaxation and sport.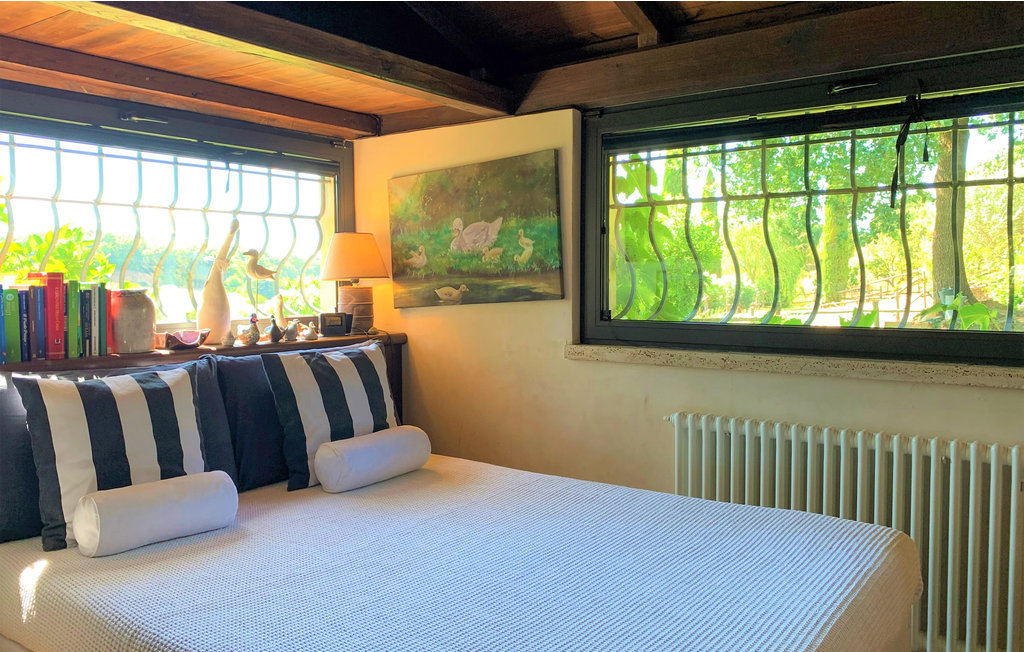 Double Room
Room with a king-size bed overlooking the garden and the surrounding landscape.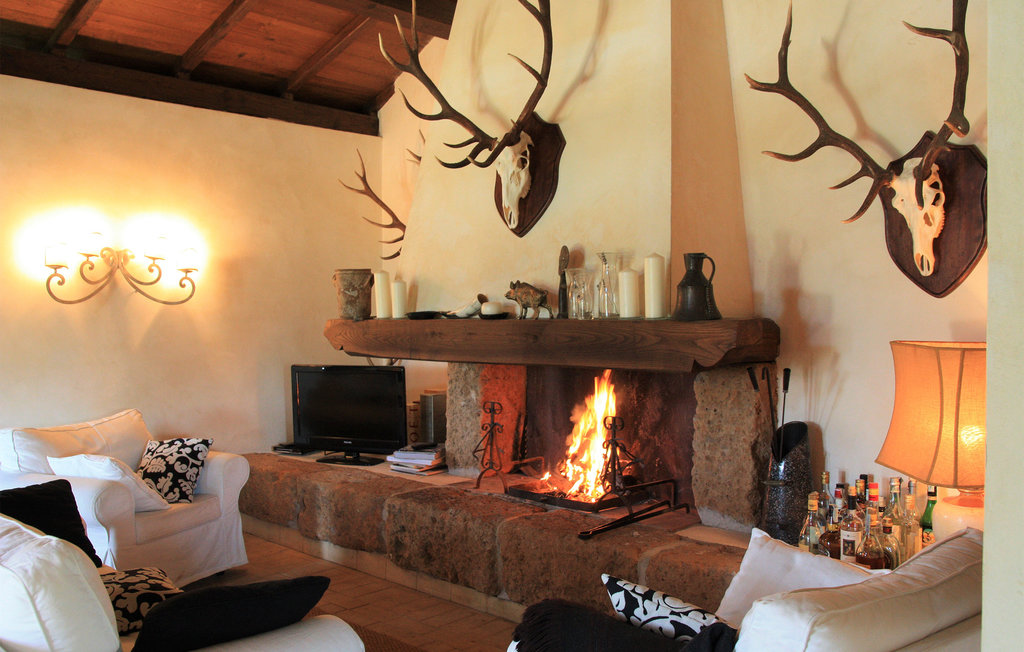 Living Room
Large living room and dining room with sofa bed for two people. Equipped with fireplace.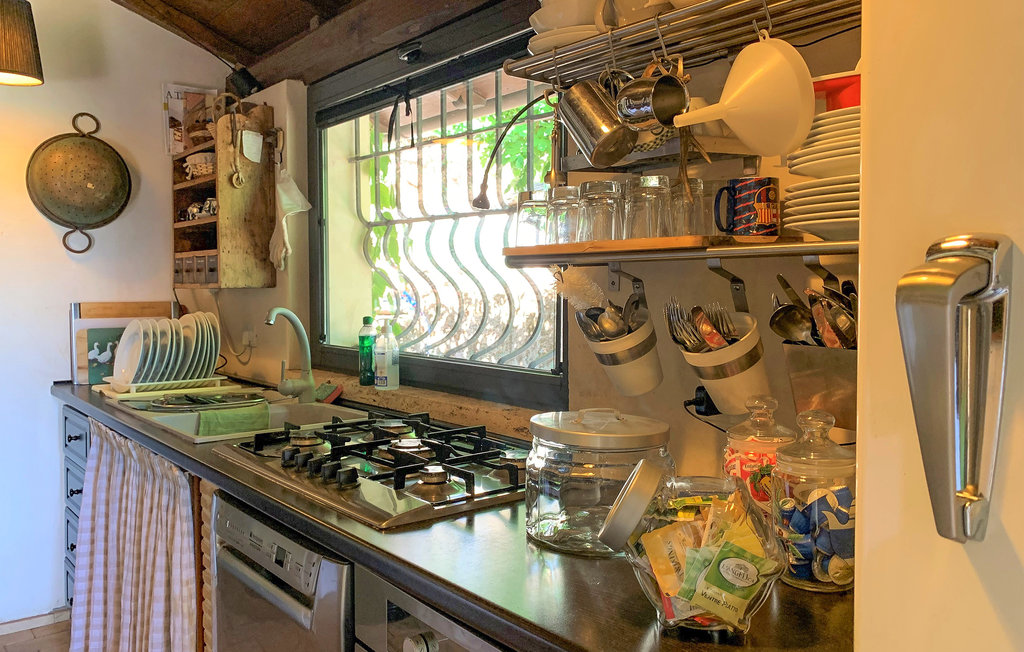 Kitchen
Five-burners cooktop, fridge, freezer, dishwasher, microwave and oven.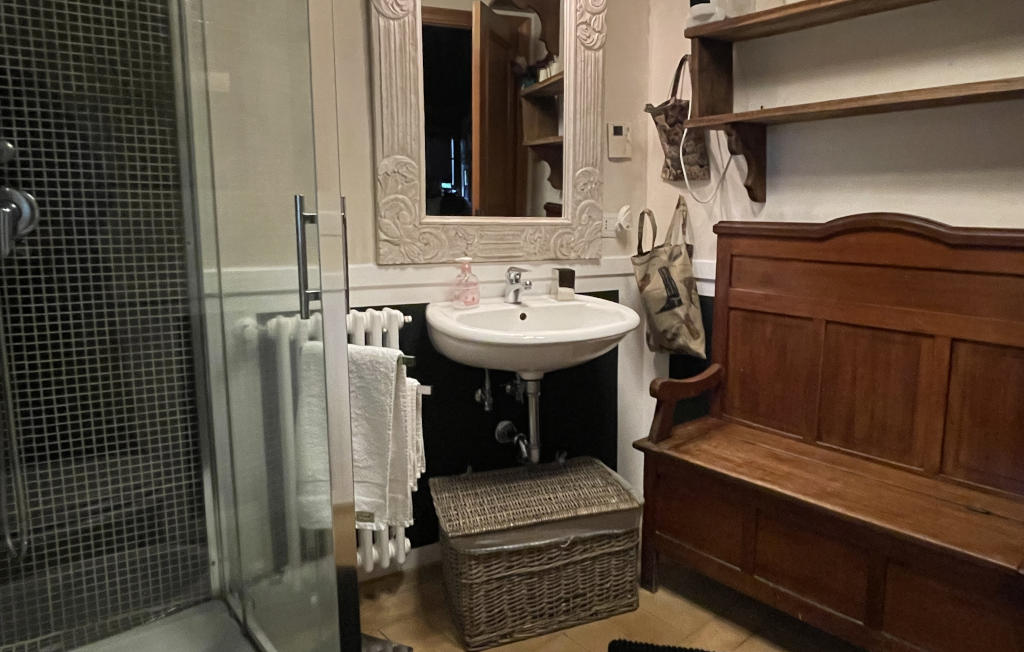 Bathroom
Hot and cold water shower, towels, hair dryer, washing machine and dryer.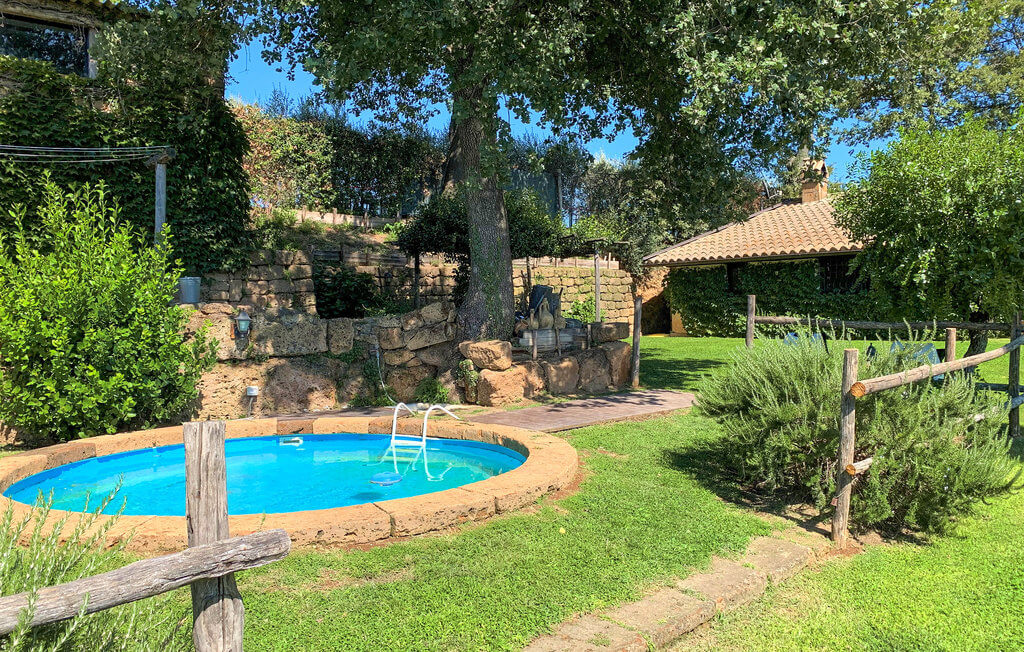 Garden with pool
Large garden with 12 sqm swimming pool, barbecue area, five-a-side football field and children's play area.
Porch
Furnished for outdoor lunches or dinners with the family or friends.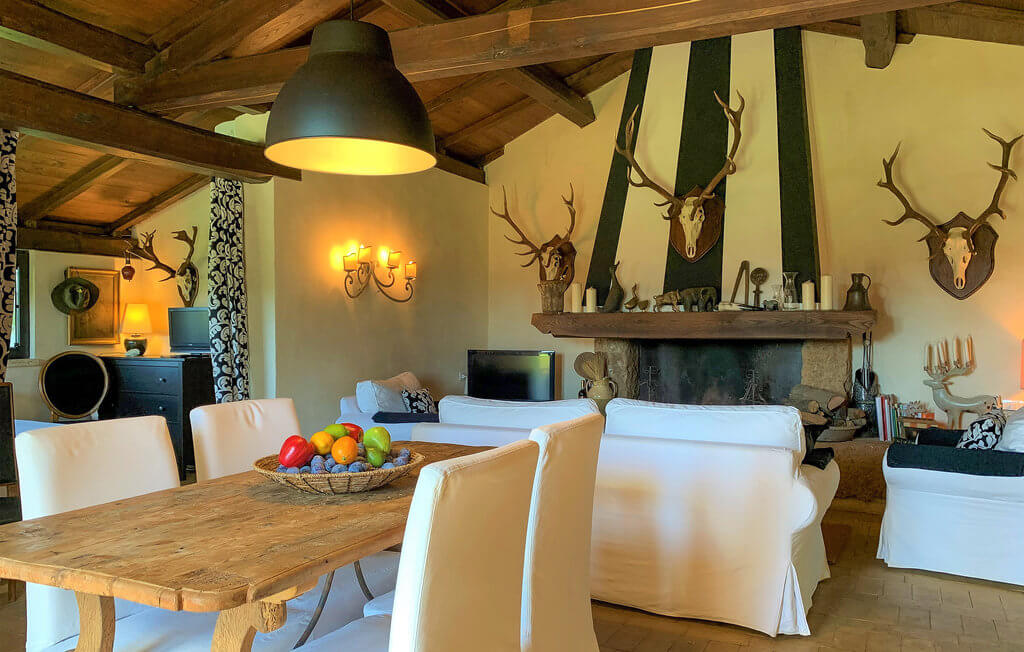 Reviews
What our guests say
We spent a few days in complete relaxation in this quiet and wonderful place surrounded by nature and many beautiful cities that are worth a visit. Congratulations.
Ideal place to spend a break from work. The possibility of reaching Rome and its beauties in less than an hour makes it perfect. We will definitely be back.
Available for our guests
Equipment, services and what to do in the surrounding area
Restaurants
Nearby the country house it is possible to enjoy several restaurants with different culinary offers. Typical local and gourmet dishes. Just 20 minutes, you can reach Bracciano Lake or Vico Lake where you will find several bars and restaurants with mainly fish cooking, both lake and sea.
Bar and Clubs
In the town of Nepi, you can enjoy a wide range of clubs and bars where you can have breakfast outdoors or have a cocktail with friends while enjoying the fantastic view both nature and local artistic beauty. During the summer, some suggestive places, such as the main square of the town, literally 'come to life' and make joyful any snacks or icecream.
Art and Culture
In Nepi it is possible to visit various artistic and cultural interest places. The Forte dei Borgia, the Catacombs of Santa Savinilla, the Church of Santa Maria also known as the Duomo (protagonist of many cinematographic representations in recent years), are only some of them. Near our town it is possible to visit the Romanesque Basilica of Castel Sant'Elia, the Roman Amphitheater of Sutri, the Necropolis of Via Amerina or the Sangallo Fortress of Civita Castellana. Far only 35 minutes by car, you can reach Rome, with all its wonders or Viterbo, the city of the Popes. The Palazzo Farnese in Caprarola, a fantastic town just 15 minutes from Nepi, is very beautiful and worth visiting it.
Shows and entertainment
The city of Nepi, especially during the summer, offers different types of attractions and shows. The Palio dei Borgia, taking place during first three weeks of june, opens the doors of summer events: it is historical-Renaissance commemoration in memory of the connection between the town and the important Borgia family. The Dance Festival takes place first week of July, while during the Borgian season, which it comes to life between July and August, it is possible to enjoy concerts and theatrical performances. Nearby, about 15 minutes from Nepi, it is possible take part in the many theatrical, cultural and concert performances held in Sutri, Caprarola or Trevignano Romano. Lest we forget that in about 35 minutes it is possible to reach Rome or Viterbo, where, of course, the cultural and entertainment offer never fails.
Sport and Adventures
Casale delle Papere is surrounded by nature. It is surrounded by fantastic trails, nowadays destination of many trekking lovers coming from the capital or from the surroundings. In just 5 minutes you can take the trail that leads to the Cascata del Picchio where you arrive through an easy path of about 6 km through the woods surrounding the town. Golf lovers, just 10 minutes by car, can reach the Le Querce Golf Club in Sutri or the Terre dei Consoli Golf Club in Monterosi. For those who love sailing or simply swimming, during the summer, it is possible to reach Trevignano Romano on Lake Bracciano or Ronciglione on Lake Vico in 20 minutes. The Casale delle Papere also has a regular five-a-side football field where you can challenge your family or friends.
Trips and sightseeings
From Nepi, in few hours, it is possible to reach some fantastic destinations in Lazio or in nearby Umbria and Tuscany. For those who want to make daily trips, in addition to the city of Rome or Viterbo, it is possible to reach from Nepi some wonderful towns on the Tyrrhenian coast, such as Santa Marinella, Civitavecchia or Cerveteri, rather than the area north of Viterbo at the Lake Bolsena or in the surroundings where the fantastic Civita di Bagnoreggio or the beautiful Pitigliano are located. The more daring, in less than three hours, will be able to reach southern Tuscany and perhaps visit Pienza or Montalcino, rather than Umbria and its green hills. The choice is wide and the places are truly beautiful.